Cantine Cereal Bowl
,
Rose buvard
Everyday collection.
Quite simply beautiful and practical, the everyday collection. Renewed from the workshops.
Simple glazes you love forever. A glossy finish with fresh colours.


Ceramic stacking bowl. Vintage feel shape - refectory.
Regular price $32.00 On sale
Easy modern everyday use : dishwasher and microwave safe.
Case Pack: – All products sold as singles. Retail price reflects a single unit price.
DAY TO DAY USE, EASY & LASTING
Hand made
Stoneware
100 % Natural
Single fire at 1285 °C
Non porous
Without Lead; Without Cadmium
=
HIGH QUALITY
HIGH STRENGTH
DO NOT CHIP
EASY TO USE
dishwasher OK
Cantine
Glazed stoneware. Non-porous. Does not chip. Natural lasting components, safe for you and the environment: lead and cadmium free.

Artisanal production where chance exists, all our pieces may have very slight variations of colour or shape. Each ceramic is unique: the magic and alchemy of High Intensity firing.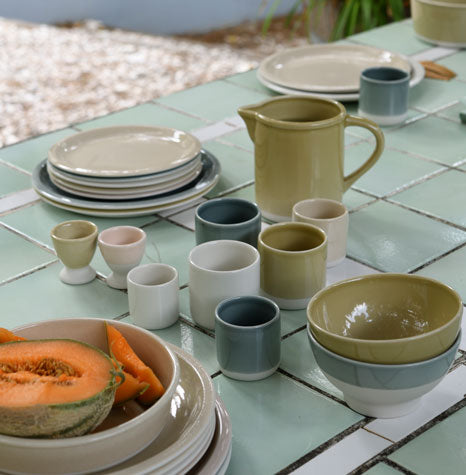 ---