craft heritage
The passion of the earth, the beautiful gesture, the attention to detail: a tradition of values that lives on. Yesterday, today and tomorrow. 1857, a small village in the Drôme, in the south of France. Pierre Jars creates a family ceramic workshop. His inventiveness resonates to Paris: Great Prize at the Universal Exhibition of 1900.
A vision, in short, to combine the beautiful and the useful. A philosophy that is real: the love of beautiful products handmade in France.
In the workshops, the story and secrets of artisans are preserved. A fully handmade manufacturing process blooms: 10 steps, 21 hand processes on average, 50 and more for exclusive pieces. Each piece is unique & different: result of fire and glazes.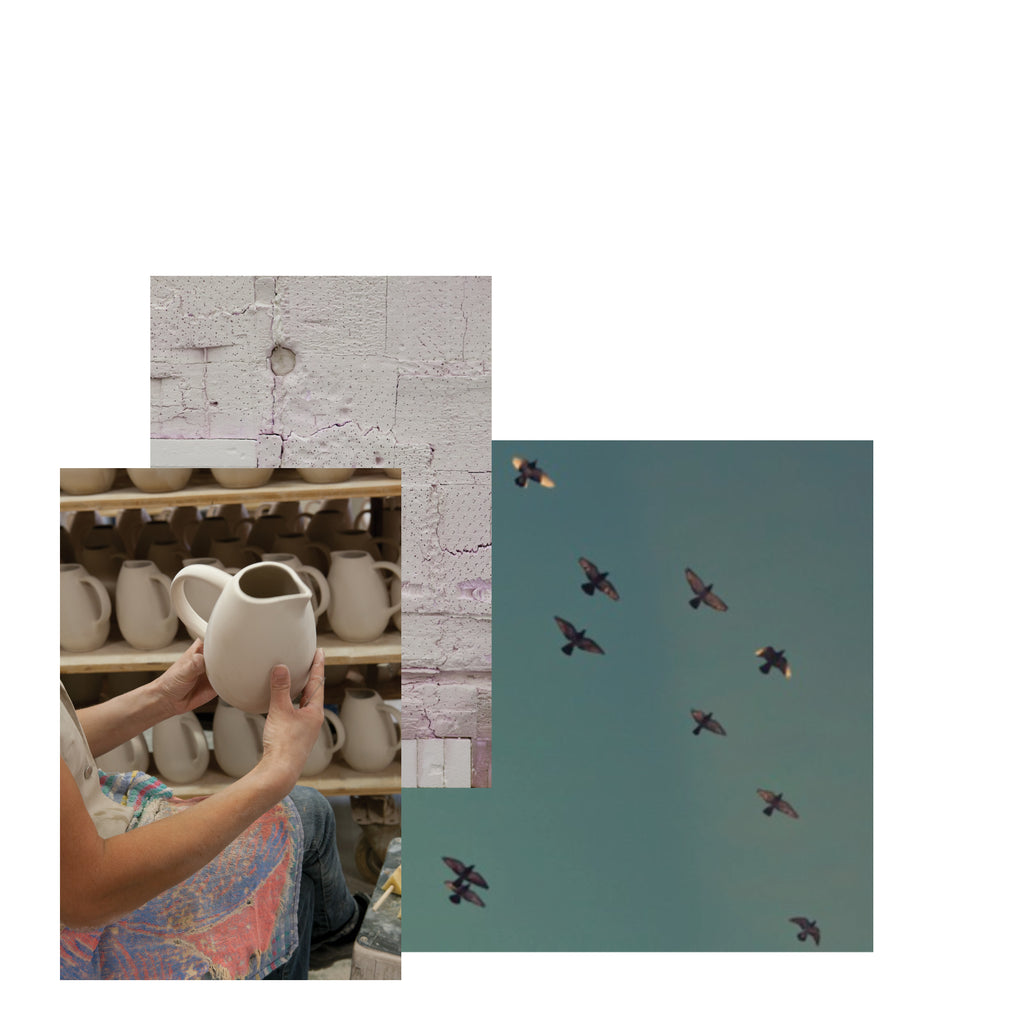 made with love in the south of France
The « Drôme », in the south of France.
Region of history, nature, wine and craft heritage.
A very long tradition of ceramics over the centuries.
An art of living: shady terraces, fine cuisine, Provencal markets, and pretty villages where time seems to have stood still. The charm of old farmhouses, small squares with ancient fountains, and flowers climbing along the stones.
Surrounded by nature, wheat fields & fruit trees, Jars, with 160 years of history, stands between these hilly landscapes.
Since always, the hands of our ceramists calibrate, enamel, unmold … The passion of the earth, beautiful gestures, attention to details: a heritage of values that is perpetuated and reinvented today.
mix & match & play
At Jars', what we love to do above all is mixing, changing, mismatching, colors, shapes, shiny & matt glazes, raw & soft touches, irregular & straight lines, poetic tones & contemporary contrasts…
This is the way tables look
the most alive.
Then follow your desire ...
And especially, have fun !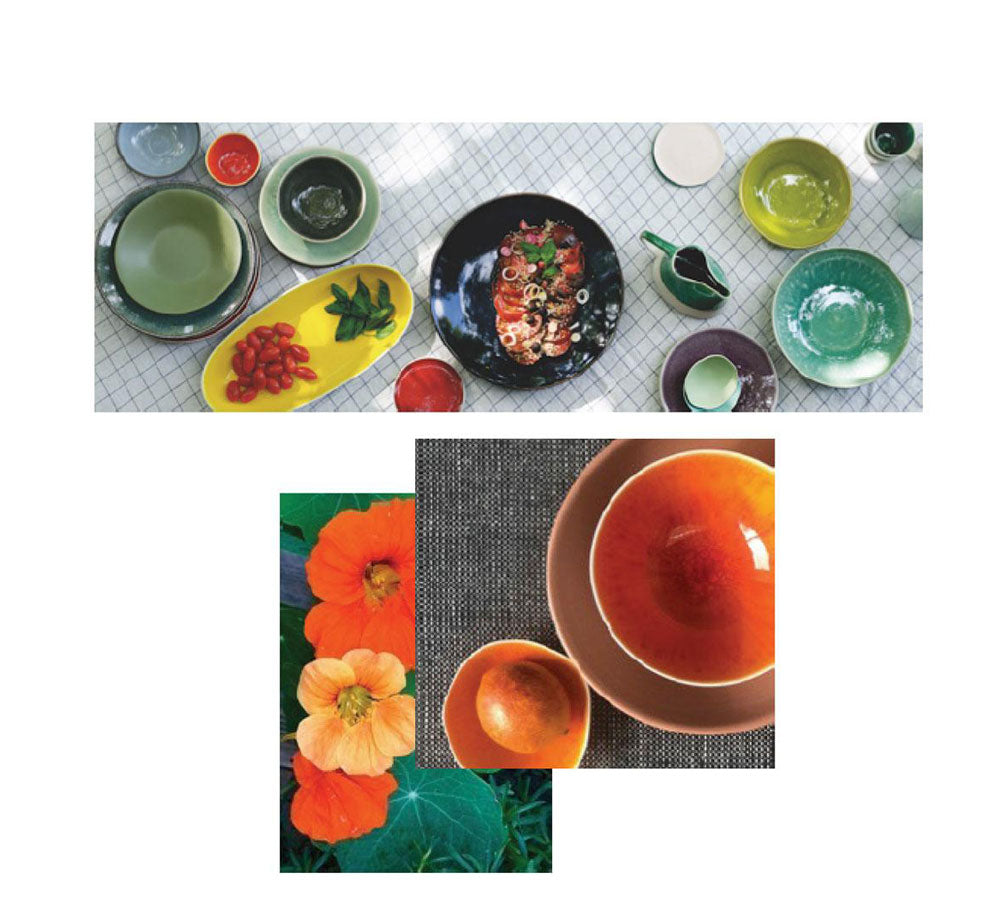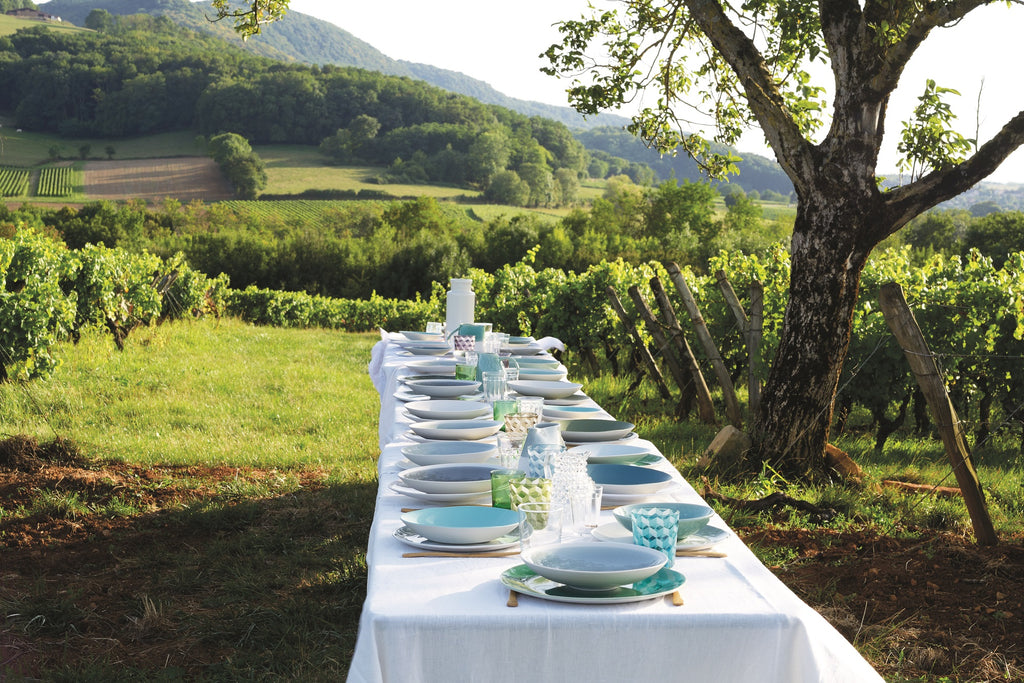 the art of sharing
Sharing one's table means transmitting a part of oneself.
An invitation, alive and joyful, to invent and enjoy the happy moments of life.
In the simplicity of daily meals, the happy effervescence of large gatherings, or the creative tables of starred chefs or trendy bistros… Jars creations are objects to love.